EASY STEPS TO PURCHASING LAND

Our simple-to-follow process makes it easy to turn your dreams into a reality, giving you certainty and peace of mind when you buy your land with Mirvac.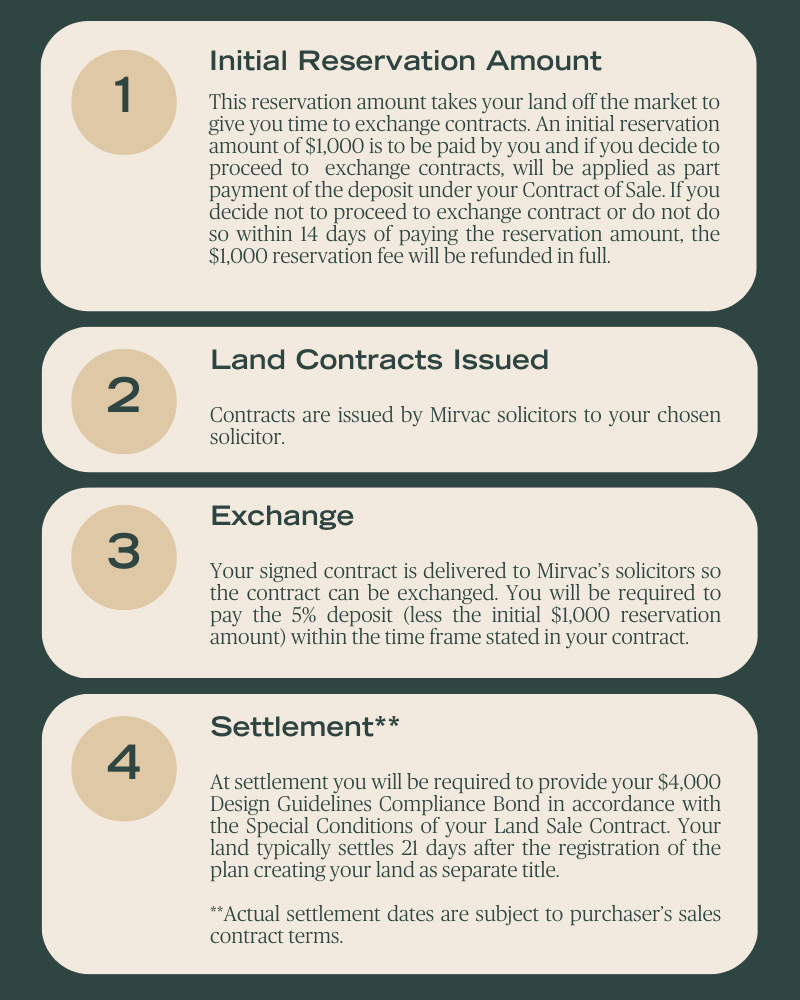 The information on this page is general in nature only and is subject to the terms of your contract for sale of land and building contract. To the extent of any inconsistency between the information on this page and the contractual documents between you and Mirvac, the contractual documents prevail. While due care has been taken in preparation of the information on this page, Mirvac makes no representations that the information is accurate or complete. Purchasers should obtain and rely on their own advice regarding the obligations under their contractual documents.